Thanks to those nice people at
South Park Studio
...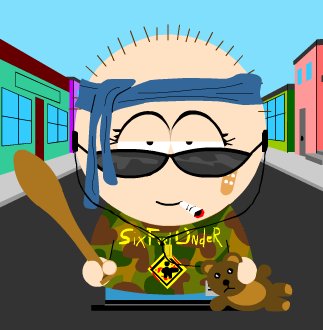 ... and to
Julie
, of course, who's always guilty of diverting me away from serious work, like formalising how ditransitive verbs operate in Gevey.
Talking of Julie, verselovers are strongly advised to scoot over to her Lulu-shop to invest in her
new book of poems
. Sonneteers of her high calibre are as rare as a very rare thing indeed!