... this time from a language of which I know not a single word: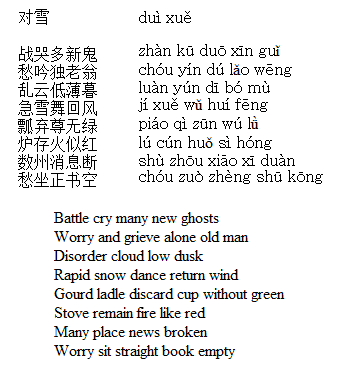 Facing Snow
by Du Fu (translation by Rik Roots)

The battle's demise brings cries from new shades;
the man grieves, alone and aged: he worries.

As the day ends clouds break rank, fall close;
the fleet snow ribbons amid a swirl of winds.

A spoon of gourd, discarded; a springless cup;
a stove mimics the ruddy flames of summer.

The gabble of messages bleach from the land;
I sit rigid, shocked, my ink-drained book white.