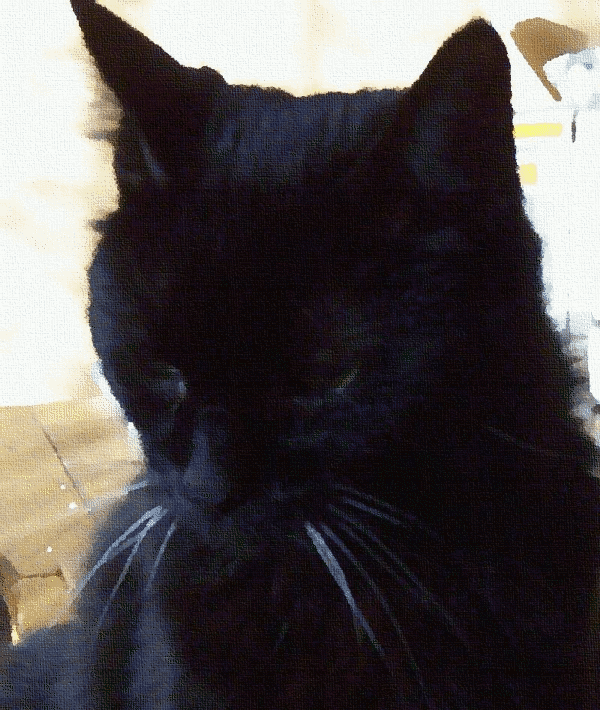 I cannot sing for you, my cat:
my throat is poorly shaped for song
and words get stuck behind the plumb
that swings above my tongue. But then
your voice was rarely raised, my cat:
I thought you were a statue kept
beside the fridge, so scared to move
in case some two-leg freak returned
to bag you, bin you. Yet a cat
can overcome - you always sought
the sun to russet up your fur,
the warmth of quiet fuss: no need
to entertain your hosts, my cat,
by chasing ropes or catching birds;
just sit, and eat, and sometimes purr
when watching from the kitchen shelf.